I did a exclusive trip to Argentina in autumn 2012 and also visited Mendoza and San Juan. The territory is known for lots of small wineries, many of which are family-owned, comfortable, cozy and very hospitable.
One of these family-owned wineries is Vinas de Segisa near San Juan, Argentina. Well, the wines were fantastic, high-quality and didn't break our budget.
Here are some photos of their wine exhibition.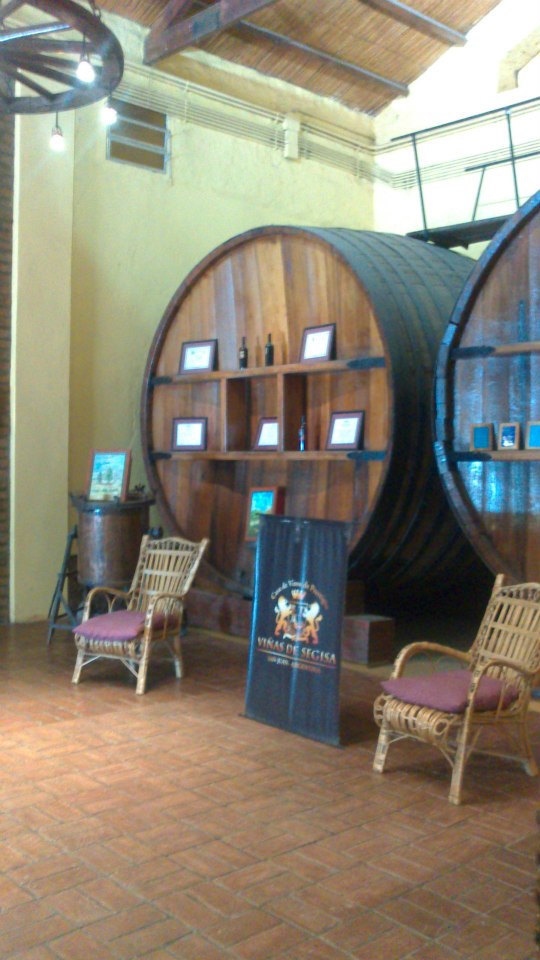 Here is a picture of some equipment, that is, I think, used to press juice out from the grapes.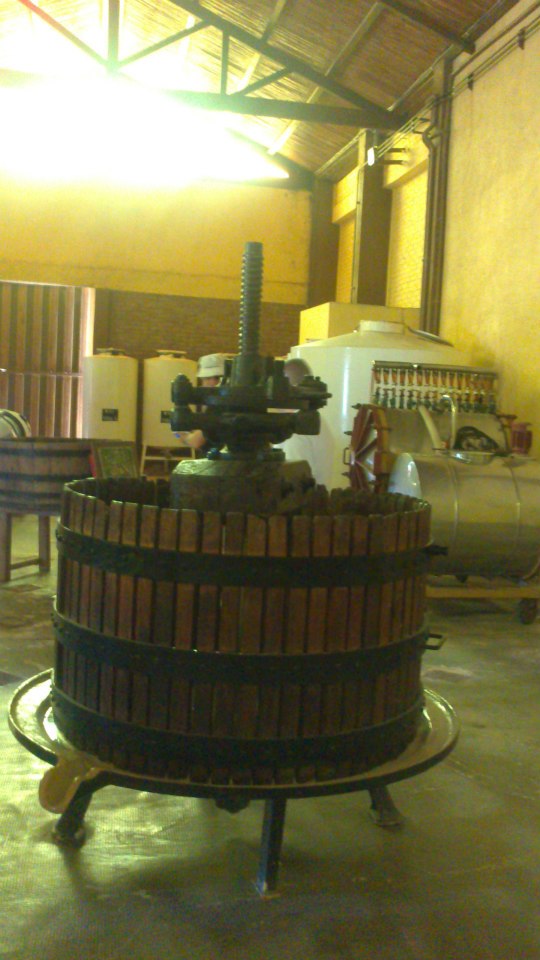 View from outside.